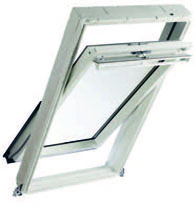 As manufacturers of the world's leading roof windows for more than 70 years, our decision to use Velux products was an easy one. The choice of windows for lots of different applications, make them even more attractive.
Should you have a window out of reach then perhaps consider a solar automated window, operated by remote control. They can be programmed to suit your needs.
If you have a rather dark kitchen, a dingy hallway/landing, or an unused loft, then we can transform your room into a bright, airy living space.
Our experienced installers will be able to carry out an installation with minimal disruption and in some cases in just one day. For more information on the Velux product, please visit the Velux website.