You don't need to live in a bungalow to have a tubular daylighting system, you can have them installed and roof windows in any situation as this page will show.
Ground floor flat sun pipes
This flat had very small windows and quite dark rooms. Here we have an example of sun pipes installed on the side of the property bringing natural daylight streaming through the walls and into the property.
A bit of lateral thinking can provide impressive results and this is why we suggest if you want to bring more daylight into your home, give us a call, you'll be amazed at what we can come up with.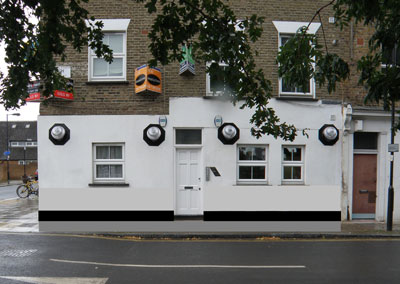 A combination of sun pipes and roof windows
This property was transformed with the addition of beautiful skylight roof windows and a number of sun pipes on the front and the rear of the property.
The results were absolutely incredible. Imagine being surrounded by crisp daylight and being able to look up at the beautiful blue skies. At night too, you can look up and look at the stars, a wonderful bonus.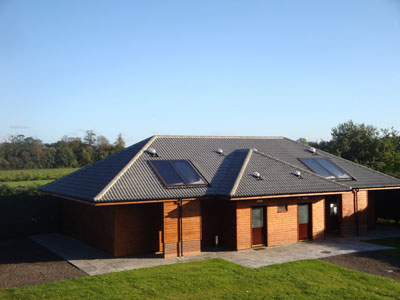 Sun pipes and roof windows for the office
We don't just install sun pipes and roof windows into houses and bungalows, we also install for offices and commercial properties too.
This small office at the top of the building benefits from both roof windows and sun pipes and the results are dramatic. Creating a really nice, light and comfortable working environment that will reduce eye strain and save electricity.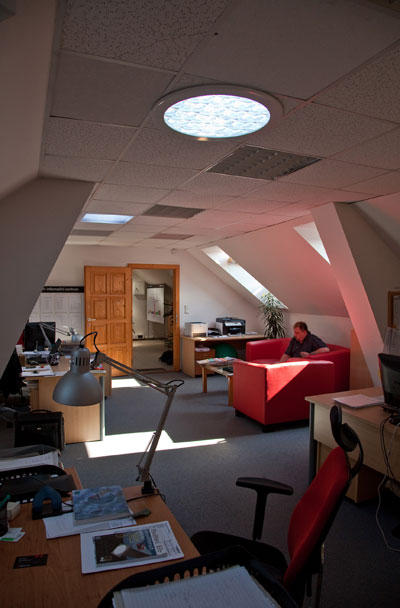 Sun pipes in a commercial property
This building was very dark inside with little daylight and very reliant on electric lights. These sun pipes make a dramatic difference inside the building. Eight sun pipes were used which are relatively discreet being invisible from the ground but they certainly make a huge impact as soon as you walk into the building.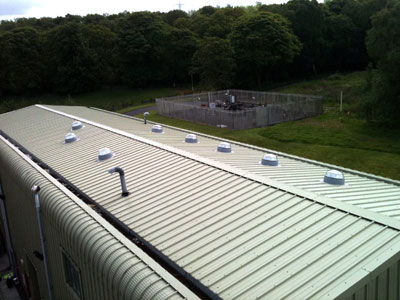 To see the dramatic effects that a sun pipe can have, please visit our see the results page.
For friendly advice, a free no obligation survey and a competitive quotation, please call us any time on 0345 548 0844 (local rate nationwide) or call Deane on 07747 333380